Sustainability
Sinarmas Cepsa Pte. Ltd. and its subsidiaries are fully committed to the production, marketing and development of sustainable palm oil and palm kernel oil (PKO) derivatives. As a member of the Roundtable on Sustainable Palm Oil (RSPO), we follow, promote and communicate the principles and criteria established by this initiative to all our stakeholders, be it employees, suppliers and customers for the production of sustainable palm oil derivatives.
Sustainability is part of our DNA. Our shareholders pro-actively apply best-in-class sustainability practices, adopt stringent policies and integrate sustainability as part of our organizational culture.
Golden Agri-Resources (GAR), the largest palm oil grower in Indonesia, believes that socio-economic growth can go hand-in-hand with environmental protection and sustainable practices.
GAR's sustainability strategy uses a scientific approach to understanding our most material issues across all areas of our business – this includes our impacts on the environment, the communities around us, our workers, our supply chain and the consumers who use our products.
GAR's Sustainability Milestones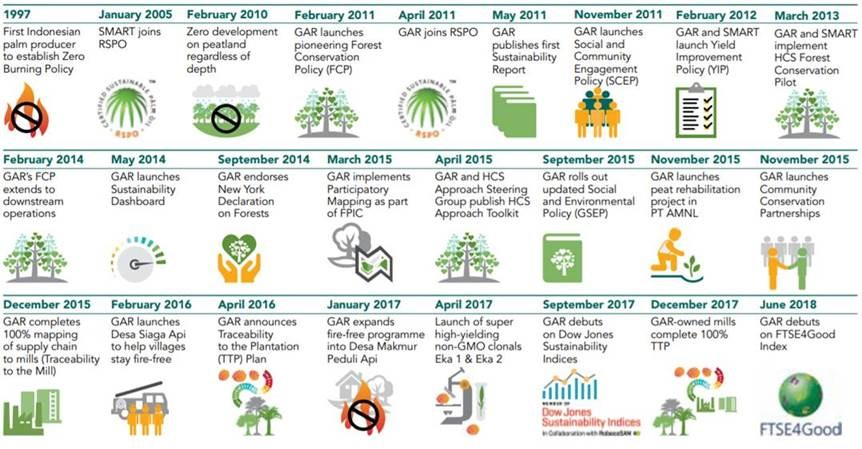 Cepsa remain firmly committed to responsible management in our activities, aware that operational excellence implies a sustainable development of our processes, while maintaining our values and ethical principles and prioritising the prevention of potential environmental and social impacts in the areas in which we operate.  Cepsa takes indices and initiatives of recognised prestige as a reference, on both a local and international level, which encourage responsible and sustainable business frameworks. By doing this, we strengthen our commitment towards the responsible management of our activities, increasing our reliability and transparency with respect to our stakeholders. We are currently committed towards the following national and international initiatives in corporate responsibility: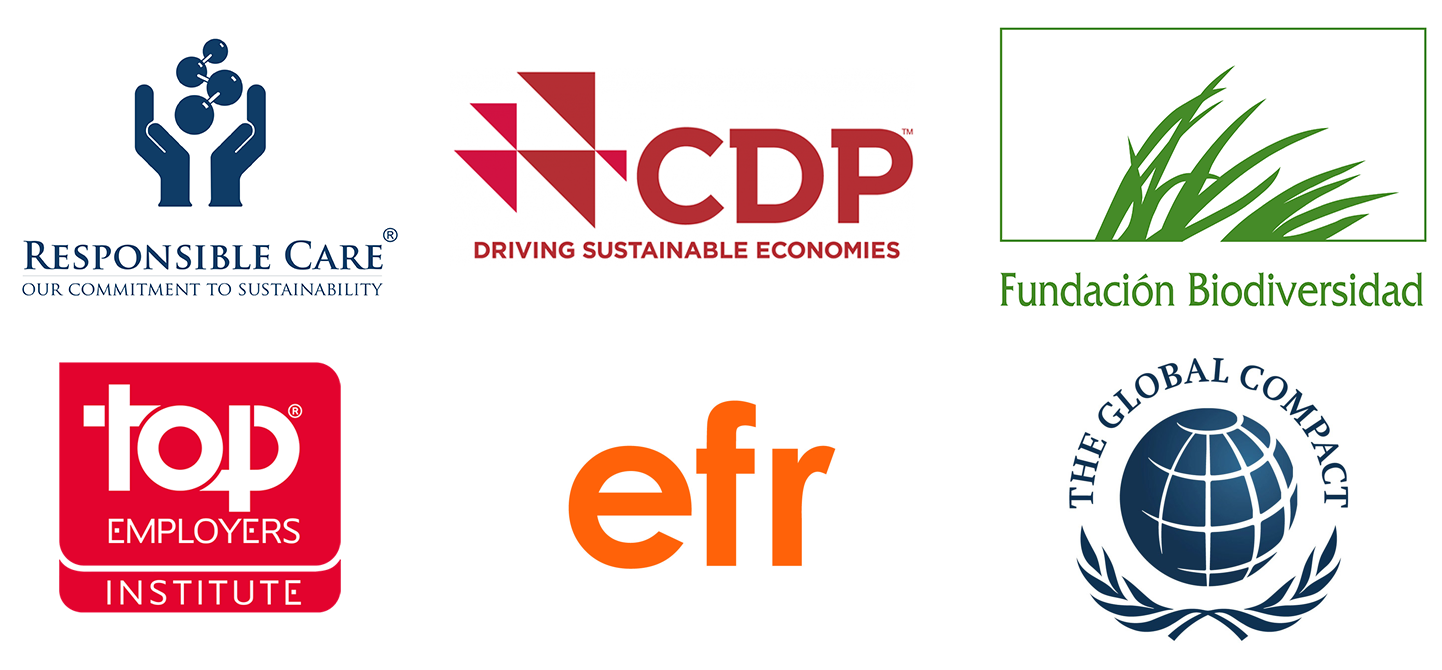 To find out more about our shareholder's initiatives and activities on sustainability, visit https://goldenagri.com.sg/sustainability/ and https://www.cepsa.com/cepsa/Who_we_are/Corporate_Responsibility/
Grievance Handling
As part of Sinarmas Cepsa Pte. Ltd. and its subsidiaries' commitment towards transparency and open and inclusive dialogue with stakeholders, the Company has established a Grievance Handling Procedure that enables stakeholders to bring issues of concern relating to all activities at the local, national and international levels.
Our Grievance Handling Procedure ensures that Sinarmas Cepsa address grievances in a responsible and timely manner and helps us to monitor the performance in meeting our sustainability commitments.
When a grievance is raised, our Grievance Management Team registers, verifies and categorizes the grievance. If it classified as grievance, the team will follow up with the grievance planning according to its categorization as low, moderate or high level.
Workflow of Grievance Handling at National and International Levels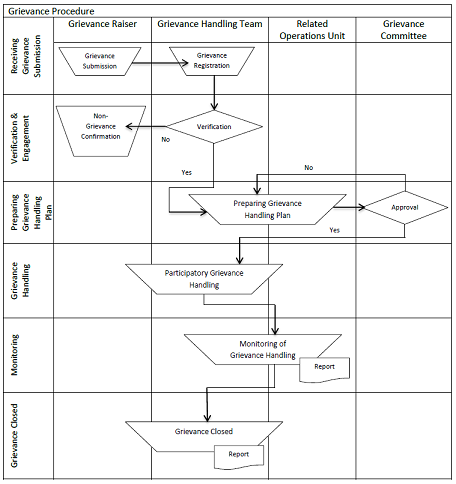 Workflow of Grievance Handling at Local Level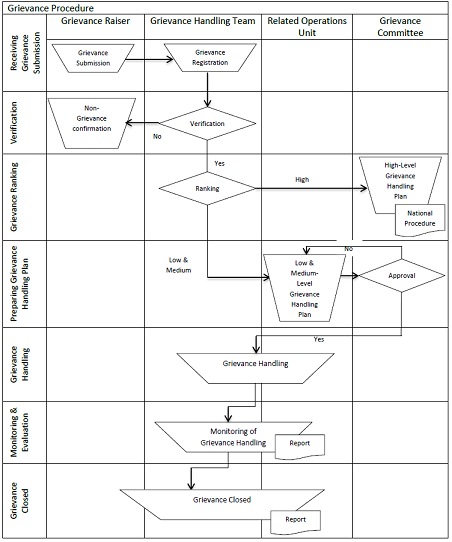 Grievances can be submitted to:
Sinar Mas Cepsa Pte. Ltd.
E-mail: grievance@sinarmascepsa.com
Addressed to:
Grievance Handling Team
Sinar Mas Cepsa Pte. Ltd.
Golden Agri Plaza
108 Pasir Panjang Road
Singapore